ABOUT US
we Enrich the lives of children through drama
MISSION STATEMENT: Our mission is to enrich the lives of children through drama. Our goal is to foster the skills they need to communicate effectively in the world around them.
WHY US! As mothers we live real drama EVERYDAY! We met at drama camp over 20 years ago. We reconnected when we both found each other living in Toronto in 1995. After our first kids were born (2 weeks apart!), we participated in many programs together around Toronto. In our search for the perfect programs for our children, we found that the majority simply entertained rather than actively engaged them in the process. We asked ourselves what had they truly gained from the experience? The Drama Mamas was inspired by our desire to fulfill that need.
ELYSSA KATZ-TABAC is a graduate of Ryerson Theatre School and the Second City Conservatory program. She has been acting professionally in Toronto for more than 20 years. She holds a Licentiate degree in Speech & Drama from Trinity College in London, England and has taught in various programs throughout the city, including the Avenue Road Arts School.
JESSICA LEDERMAN is co-founder of the Drama Mamas. She has a B.A and B.Ed from Queen's University, a Post Graduate diploma in Classical Acting from the London Academy of Music and Dramatic Arts (LAMDA), and an M.Ed in Digital Technology from UOIT. She currently works as a college English and Communications professor in Toronto.
Please call for details 416-723-5343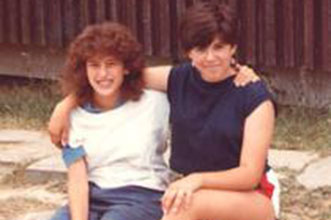 THEN

NOW
---